Backcast Provides Customized Capital Solution for Acquisition of Guardian Fleet Services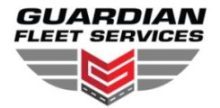 BACKCAST PARTNERS PROVIDES SENIOR SECURED DEBT AND PREFERRED EQUITY IN SUPPORT OF CHARTWELL INVESTMENTS ENTREPRENEUR & FOUND CAPITAL'S GROWTH INVESTMENT  
New York, March 1, 2023 — Backcast Partners ("Backcast"), a provider of debt and equity capital for both middle-market private equity and non-private equity owned companies, is pleased to announce its most recent investment in Guardian Fleet Services, Inc. ("Guardian") used to fund the acquisitions of Emerald Transportation Company ("Emerald") and Sapp's Wrecker Service, Inc. ("Sapp's"), as well as to support Chartwell Investments Entrepreneur & Founder Capital's ("CHIEF") growth investment in Guardian.
Headquartered in West Palm Beach, FL, Guardian is a leading provider of towing, recovery, and specialized transportation services in the United States. Guardian was founded in Florida by Geoff Russell and Scotty Crockett and has served as a consolidator in this fragmented marketplace, now continuing its strategy with the acquisitions of Sapp's and Emerald.  Guardian operates its industry-leading fleet from more than 23 terminals throughout the Southeastern United States. This investment will accelerate Guardian's growth trajectory as it continues to expand upon its capabilities and geographic footprint.
Backcast's investment consisted of senior secured debt and preferred equity.  Michael Shein, CHIEF's Managing Partner, said "Backcast served as a value-added partner throughout the process; they listened to what we needed and customized a capital structure, in conjunction with CHIEF, to bring together this complicated transaction. We are incredibly excited to partner with them."
Ed Cerny, Managing Partner at Backcast, added "One of Backcast's specialties is growth capital investments in market leading companies, and our investment in Guardian is one of the most exciting and attractive we have seen in that regard in some time.  We are eager to work with CHIEF to not only ensure that Guardian continues on its growth trajectory, but to help accelerate it with all the resources Backcast can bring to bear. "
Backcast was represented in the transaction by Greenberg Traurig LLP.
About Backcast Partners
Backcast Partners, formed in 2016, manages value-additive, credit-focused private investment funds providing capital to both private equity backed and privately held, management-owned companies.  With over $1 billion of assets under management, the Backcast team has been supporting traditional middle market companies ($7.5 million to $50 million of EBITDA) for decades.  Backcast's managed funds have a very flexible capital mandate and seek to invest from $10 million to over $100 million per transaction via bespoke capital solutions throughout the capital structure.  Backcast Partners operates out of offices in New York City, Millburn, NJ and Los Angeles, CA.
About Chartwell Investments Entrepreneur & Founder Capital (CHIEF Capital)
CHIEF Capital provides flexible private equity for entrepreneurs, family-owned businesses, and corporate carveouts.  The firm partners with management owners to help realize their visions and provide long-term capital, resources and expertise to accelerate growth and provide generational liquidity. CHIEF Capital customizes each investment to meet the objectives of its entrepreneur and family partners.  With 45+ years of experience, over $750 million of recent transaction value, 6 current platform investments and 16 recent add-on acquisitions, CHIEF Capital focuses on niche lower middle market companies with an emphasis on healthcare, healthcare services, business services, and niche manufacturing segments.  Please visit Chiefcap.com for more information.
For Companies Seeking Capital, please contact:
Mark Gudis, Managing Partner
mgudis@backcastpartners.com
973-512-7487
https://www.prnewswire.com/news-releases/backcast-provides-customized-capital-solution-for-acquisition-of-guardian-fleet-services-301759966.html?tc=eml_cleartime